We are providing you with a short overview provided by Invest Europe in cooperation with the European Investment Bank Group about funding to less developed industries. The article contains a handbook of the EU funding instruments, funding schemes, equity financing solutions and types of implementation and three main thematic approaches.
The private equity and venture capital industry also play a key role in providing funding to less developed industries; it is therefore only natural that EU funding could be channelled to and through this industry, with fund managers and portfolio companies being beneficiaries of EU funds. The current EU long-term budget, which amounts to EUR 1.074 trillion, aims to support strategic EU policies as well as to address societal challenges and market gaps.
The European Investment Bank Group is composed of the European Investment Bank (EIB) and the EIF. The EIF acts as a limited partner for fund managers and has a strong track record in supporting them, accounting for €15.9 billion to venture capital and €12.4 billion to private equity.
EU funding instruments may for instance target research, innovation and new technologies (Horizon Europe); fair climate and digital transitions (via the Just Transition Fund and the Digital Europe programme), preparedness, recovery and resilience (via the Recovery and Resilience Facility, rescEU), or health (through the new EU4Health programme).
Financial support is provided through three main funding schemes:
EIC Pathfinder, which is dedicated to advanced research on breakthrough / game-changing technologies. The expected outcome of projects under Pathfinder must be the proof of principle that the main ideas of the future technology are feasible;
EIC Transition, which is dedicated to transforming research results into innovation opportunities;
EIC Accelerator, which is dedicated to the development and scaling up of breakthrough innovations with high risk and high impact. The EIC Accelerator focuses, in particular, on innovations, building on scientific discovery or technological breakthroughs (e.g. deep tech). The EIC Accelerator supports the later stages of technology development as well as scale-up. The EIC Accelerator looks to support companies where the EIC support will act as a catalyst to crowd in other investors necessary for the scale-up of the innovation.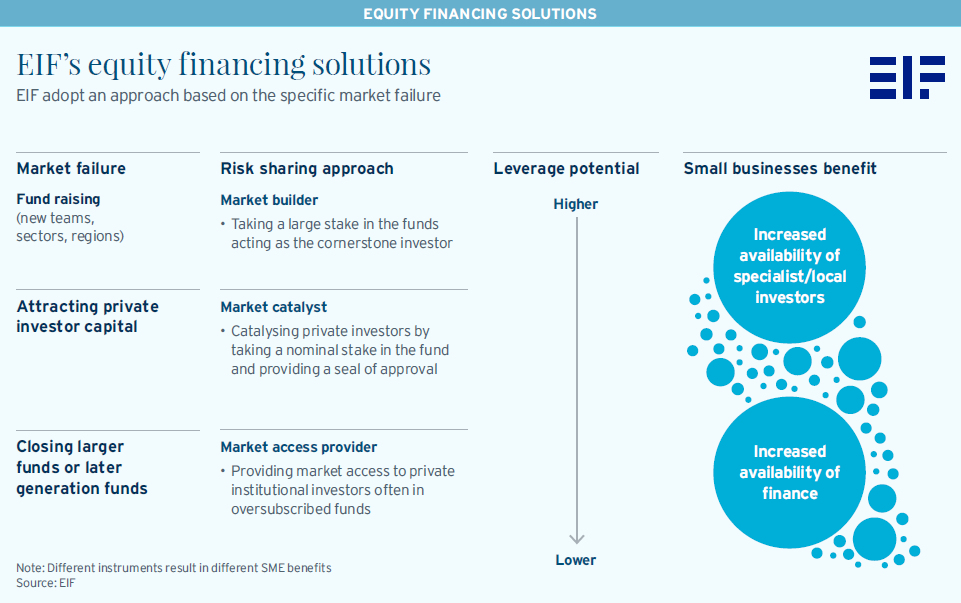 All the programmes funded by the EU budget fall under one of three types of implementation/management depending on the nature of the funding concerned:
EU funding is managed directly by the European Commission or executive agencies which represent about 20% of the EU budget for 2021-2027.
The European Commission and national authorities jointly manage the funding; this represents about 70% of EU programmes.
Funding bodies manage funding, partner organisations or other authorities inside or outside the EU, implementing partners to which the Commission delegates budget execution tasks; this accounts for around 10% of the EU budget.
Do not hesitate to read more in the attached research.